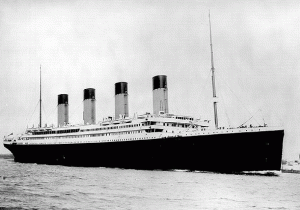 On April 14, 2012 - the centennial of the day of the iceberg accident - we enjoyed a full afternoon of presentations in rural Dassel MN remembering the 66 2/3 Finns - both Finnish nationals and Finnish-Americans - who sailed on the RMS Titanic.  Approximately 1/3 of these Finnish travellers survived and the remainder met their fate on a moonless, still night in the icy waters of the North Atlantic, far off the coast of Nova Scotia, Canada.
This page will be developed to tell the stories of these Finns and some others from the RMS Titanic.
And we will plan for another day of remembrance on Saturday, April 9, 2022 for the 110th anniversary.